5 KEYS to instill DESIRE to learn Arabic in your child
Learn how you can make your child actually WANT to learn Arabic with clear steps & actions bi'idhni'Allah!
UNLOCK THE KEYS TO GET YOUR CHILD EXCITED ABOUT ARABIC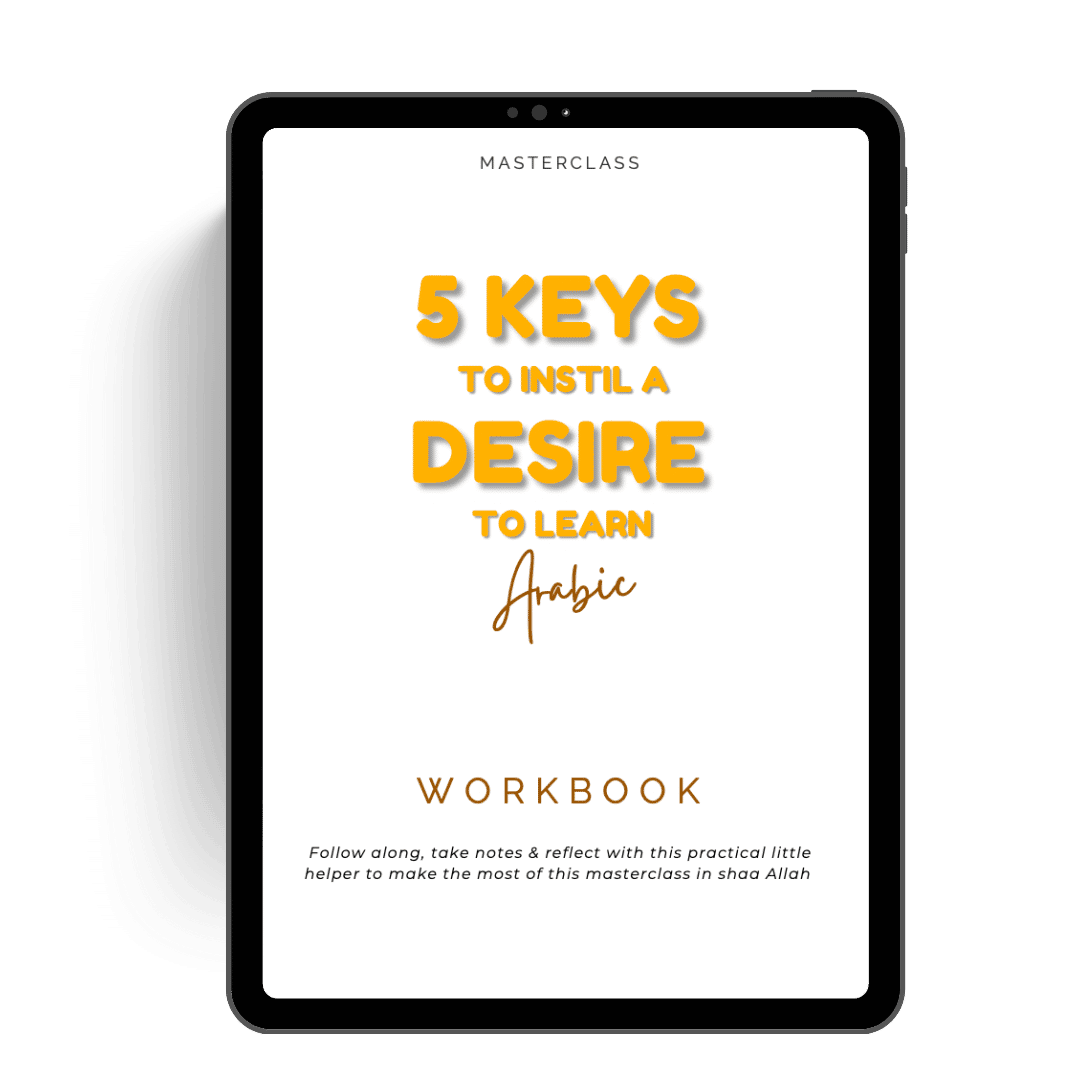 ・゚

:

*

✧

Practical Workbook ✧* :・゚

Make the most of this masterclass with this practical workbook that will help you follow along the session, take notes & reflect on the various keys & tips presented in shaa Allah
This Can Be Your Reality!
As a language passionate and a mum of 2, I know it can be frustrating to get your child to love languages, especially Arabic!
But DESIRE is the most powerful motivator there is when it comes to learning a language, and it's surprisingly simple to start instilling it in your child NOW.
If you're willing to invest just 45 minutes to learn how to overcome the most common frustrations, then I promise you'll have more clarity and motivation yourself to make this a reality.
My goal for you? After this FREE Masterclass, you won't continue finding excuses, "I can't get my child to like Arabic…" I'll help you get the confidence to change this around bi'idhni'Allah. So what do you say?
What Are You Waiting For...